Quote:
1-2% is not extremely uncommon. In pre-covid days working on a college campus, I encountered more than a hundred women a day. 1-2 of them might have been above the male average in upper body strength.

Green is hard to read in that chart. If you look closely, then you will find there are several green circles above the male average.

In answer to the question in this thread, it is 100% realistic to conceive of a woman being stronger than a man. It is, as we all agree, far from the norm, but it is not not extremely rare either.
No if you look closely, you see only one woman being above the average between 20 and 40 years old. And there are much more than 100 mesured data points in this range. Might be in the 0.4-0.1% range
Here another measurement from another study showing similar results.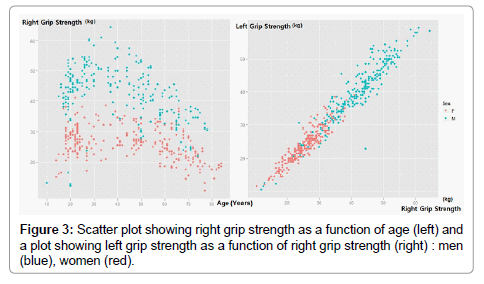 No woman in the average male range, the strongest women are in the lowest 10% male area. In the 20/40 years old range, almost all males are stronger than all women.
Differences between the sexes are huge in this case.